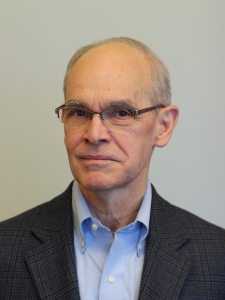 Dr. Whitehead served on the board of the Rome Foundation since 1992. He was Chair of the Research Committee, co-chair (with Dr. Olafur Palsson) of the Questionnaire Development and Validation Committee. He was also a member of the Executive, Finance, Editorial committees, and the Steering Committee of the Global Epidemiology of Functional Gastrointestinal Disorders Study. He chaired the Questionnaire Development Committee for Rome IV and co-chaired the global validation of the Rome IV criteria in 8 countries.
He is a clinical psychologist with additional training in gastrointestinal physiology who graduated from the University of Chicago in 1973. His current academic appointments are Professor of Medicine in the Gastroenterology and Hepatology Division at the University of North Carolina at Chapel Hill, Adjunct Professor of Obstetrics and Gynecology in the Urogynecology Division, and Director of the Center for Functional Gastrointestinal and Motility Disorders. He also consults on gastrointestinal disorders in aging individuals.
Dr. Whitehead is a full-time clinical researcher with continuous NIH funding since 1978. Research interests include fecal incontinence, constipation, and the pathophysiology and treatment of irritable bowel syndrome (IBS). His research on fecal incontinence included cochairing an NIDDK Workshop on Treatments for Fecal Incontinence in 2014, and he is lead PI of a multisite study to compare biofeedback, sacral nerve stimulation, and bulking agent injections for the treatment of severe forms of fecal incontinence. His IBS studies focus on visceral pain sensitivity, genetics, diagnostic criteria, and the co-morbidity of IBS with other somatic and psychiatric disorders. He has contributed to the development of diagnostic classification schemes for pelvic floor disorders through the Rome Foundation. Major contributions have included randomized controlled trials (RCTs) of biofeedback for disordered defecation, proctalgia, and fecal incontinence. Services to the NIH include co-chairing NIDDK conferences on fecal incontinence and motility disorders. He has served as a member of the Data Safety and Monitoring Board for the NIDDK Gastroparesis Research Network, and a member of the External Expert Panel for the NIDDK's Managing Abdominal and Pelvic Pain Research Network. Dr. Whitehead is a Master of the American College of Gastroenterology and a Fellow of the American Gastroenterological Association.