By: Meghan Huff PA-C 
In my relatively short career as a Physician Assistant (PA), I have been fortunate to work in two very different clinical settings. Even prior to my professional work, I was exposed to various medical settings and specialties through clinical rotations as a student. Through these experiences I have seen the many ways Advance Practice Providers (APPs) can be utilized for the betterment of patient care and patient outcomes. In my opinion, APPs are a vital part of the healthcare system. Patients and their families should be aware of the training and skills an APP has in order to ensure that patients receive the best medical care and that all providers are working together to provide this patient-centered care.
In my education as a PA, the focus of our curriculum was to teach primary care medicine and we were trained in the medical model. This means that our core classes were the same as those taken by medical students and our clinical rotations were often completed side by side medical students. This training prepares APPs to be extremely valuable as individual practitioners in primary care. They typically have their own patient loads, evaluating and diagnosing conditions ranging from asthma, hypertension and diabetes, to the common cold. Of course, partnership with physicians is necessary and a team approach improves primary care outcomes, however, in the primary care setting, APPs should be viewed as well-educated and well-trained medical providers, capable of evaluating and treating common medical issues.
As for the role of APPs in specialty care, there can be different approaches in utilization. As mentioned above, most PAs and NPs do not train in a specific field such as gastroenterology while in school. However, there is still a need for mid-level providers in these fields and there are many APPs working in all different specialties all over the country. Some would say that working as a PA or NP in a specialty, may initially be similar to an apprenticeship. When I came on to work with Dr. Drossman, I had very little experience with gastrointestinal disorders and even less knowledge of previously termed functional GI disorders, now being called Disorders of Gut-Brain Interaction (DGIBs). Thankfully, Dr. Drossman has an interest in teaching and I learned the medical knowledge as well as communication skills needed to work with this group of individuals. I cannot stress the importance of having a supervising physician who is willing to teach, and I would encourage specialty physicians to invest the time when hiring an APP to encourage a deeper understanding of the diseases, disorders, and treatment plans. When proper teaching is employed and good communication between providers is fostered, the APP, once properly trained, can then work on his or her own to see patients in follow-up and increase the value of the practice.
As many of you know, Dr. Drossman's practice is unique from most other GI practices in the population he treats, and the treatment plans he utilizes. As his PA for nearly two years, I worked with him to provide every patient with an understanding of their diagnosis and ensure that they felt comfortable reaching out to both of us, to have their questions and concerns addressed. Seeing every patient together from the initial visit and through follow-up appointments, gave me the opportunity to not only learn from Dr. Drossman directly regarding treatment plans and medications, but I was also able to view his interactions with patients firsthand. This provided me with insight into the importance of patient-provider communication and taught me how to offer that same level of commitment to the patient when Dr. Drossman was unavailable. It also ensured that the patient, Dr. Drossman, and myself were all on the same page in terms of diagnosis and treatment, allowing me to answer questions after the visit. Strong patient-provider communication as well as clear communication between myself and Dr. Drossman, was vital to the satisfaction of the patient and the outcome of the treatment plan. While I did not see patients independently, due to the nature of the practice, I was able to add value to the clinic by being available to patients every day, even though we only saw patients in clinic two days a week. Our patients often expressed gratitude at having two providers dedicated to working with them to improve their quality of life.
While it is not always feasible for physicians and APPs to work together seeing patients in the way Dr. Drossman and I did, specialty care does require a higher level of knowledge of both the patient and the disease. By training and educating APPs and often working side by side, specialty physicians can better equip these providers with the higher level of knowledge needed to work in GI, among other specialties. This team approach could significantly improve the lives of patients and is especially important in large, busy practices where patients may not be able to see the physician every time they are in the office but can feel confident knowing that their providers are working together in their best interest.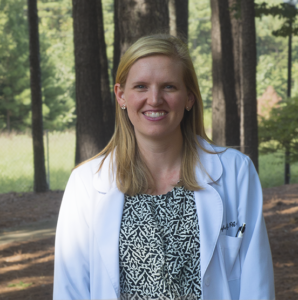 Meghan Huff was a P.A. from 2017-2019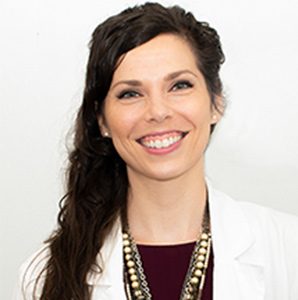 Jessica DeMotts is the current N.P. of Drossman Gastroenterology
Post previously entitled:
"Medical Personnel: Advance Practice Providers: Their Role in Primary and Specialty Care August 2019"