Facebook Live Video Shorts Focus on DGBI-Related Topics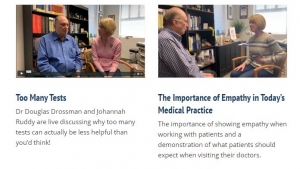 The strategic partnership between the Rome Foundation and DrossmanCare has been very effective. Their newest educational program is through Facebook Live, live video recording sessions which attract an audience on Facebook, arguably the world's largest English language social media platform. The response has been exciting.
These two organizations share a common mission to develop and distribute educational materials that help DGBI patients and medical providers. The Rome Foundation has the global reach and conferences, and so is in a strong position to market the innovative educational products produced by the DrossmanCare Center. Products include  educational videos, webinars, symposia, train the trainer programs and more. 
Dr. Douglas Drossman and Dr. Johanna Ruddy Take the Lead on Facebook Live
Drs. Drossman and Ruddy have already produced a catalogue of over two dozen five-minute educational videos covering topics of relevance to the treatment of DGBIs: "What is functional dyspepsia?" to "What is empathy?"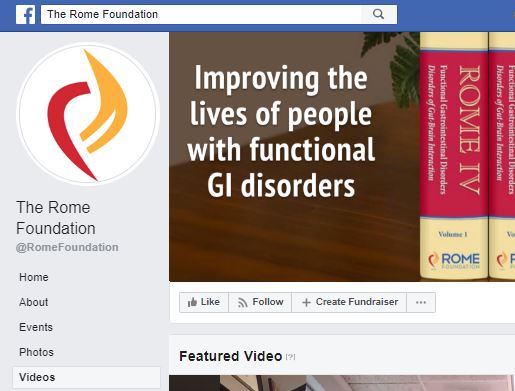 To view these videos, visit the Rome Foundation website. 
Like and Follow the Rome Foundation Facebook Page.