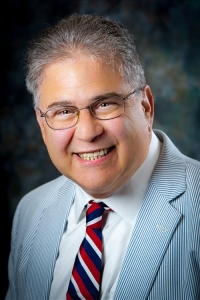 It is with great sadness that I share with you on behalf of DrossmanCenter and the Rome Foundation the passing of Paul Hyman MD.  Dr. Hyman was one of the first pediatric gastroenterologists, and a pioneer in the field of functional pediatric GI disorders. Throughout his lifetime he has been a highly respected clinician and educator.  Dr. Hyman graduated from the University of Connecticut School of Medicine, and had his pediatric residency at NYU – Bellevue Medical Center.  After serving time as a fellow at the NIH he obtained his pediatric GI fellowship at the University of California in Los Angeles. Most recently he was Clinical Professor of Pediatrics at LSU Health Center in New Orleans.
Early in his career he became well recognized for his interest in  pediatric functional GI disorders and almost two decades ago published the first
Pediat​ric Functional GI textbook.  His passion for the field led him to approach me and the Rome II editorial board to add a pediatric chapter to the Rome II textbook published in 2000.  He chaired that committee with Andree Rasquin Weber MD.  He then proposed that for the Rome III book there should be two chapters for neonate/toddlers and child/adolescents, and he co-chaired the neonate/toddler pediatric chapter committee with Peter Milla MD which was  published in 2010.  He then continued as a member of the neonate/toddler chapter committee for Rome IV published in 2016.
Throughout his career, Dr Hyman had major contributions and accomplishments, but he was a visionary who recognized the importance of the bio-psychosocial model in children, and he spent his life finding ways to improve the life of children with functional GI disorders.  I remember his sense of humor and wonderful smile.
~Doug Drossman on behalf of DrossmanCenter and the Rome Foundation.