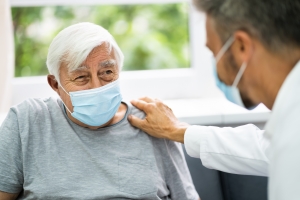 In a recent article, researchers have shown that wearing a face mask while consulting with patients results in a negative impact on the patient's perceived empathy and diminishes the positive effects of relational continuity.
Read the study here.
DrossmanCare, in collaboration with the Rome Foundation, is focused on teaching healthcare providers the value of good communication skills in the patient-provider relationship. If you are interested in refining or developing your skills to improve the overall satisfaction for you and your patients in your practice, click here to view the various learning options that we have available.
You can also get a brief overview of The Importance of Empathy in Today's Medical Practice by watching our video.