As part of our comprehensive care program we are pleased to offer the services of three psychologists who Dr. Drossman may ask to participate in your care.  Dr. Heymen does anorectal motility studies and biofeedback and also does counseling. Dr. Burnett is a licensed clinical psychologist who does cognitive behavioral treatment, relaxation methods and hypnosis. Both Drs. Heyman and Burnett worked for many years at the University of North Carolina with Dr. Drossman in his Center and are now available as part of Drossman Gastroenterology. Dr. Katie Allen recently joined us and her office is next door to ours. She does CBT for patients with sleep disorders and GI disorders and works with patients to find better coping methods for chronic symptoms.  For further information please email us.
Dr. Chuck Burnett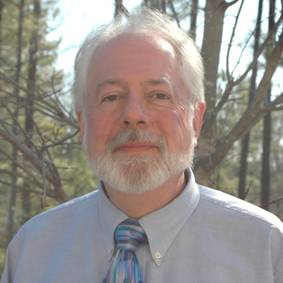 Dr. Chuck Burnett specializes in the treatment of individuals with chronic illnesses.  He is nationally known for his work with patients suffering from irritable bowel syndrome (IBS) and other gastrointestinal disorders. He uses a variety of evidence based strategies to assist people including the use of cognitive/behavioral therapy, pain management techniques, stress management, marital therapy, and hypnosis.
Dr. Burnett completed doctorates in Clinical Psychology and in Public Health at the University of North Carolina at Chapel Hill (UNC-CH).  He also completed a Master's degree in Pediatric Psychology at the University of Colorado at Denver.  His pre-doctoral training was in Health Psychology at Duke University Medical Center, and his post-doctoral training was in Behavioral Medicine and Psychophysiology at UNC-CH.
He was a Clinical Associate Professor of Medicine in the Division of Digestive Diseases at the UNC School of Medicine and also held adjunct appointments in the Departments of Psychiatry and Psychology.  He was the Director of Psychological Services for the UNC Center for Functional Gastrointestinal Disorders and Motility. Prior to establishing his private practice in Mebane he was associated with HRC Behavioral Health and Psychiatry in Chapel Hill.
Dr. Burnett's practice is Mebane Behavioral Health, 105 S Fourth St in Mebane, NC.  He can be reached at 919 563-2140 or through e-mail at drchuck@Drchuckburnett.com.
Dr. Steven J. Heymen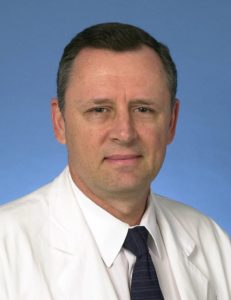 I am a Psychologist and a Senior Fellow of the Biofeedback Certification Institute of America and have provided Biofeedback and Cognitive Behavior Therapy to adults for more than 30 years. My goal is to help individuals develop skills to increase control over their own mental and physical health. I provide a combination of Cognitive Behavior Therapy (CBT), Dialectical Behavior Therapy (DBT) and Biofeedback Therapy to treat a broad range of psychological and physical challenges in an atmosphere that is friendly and efficient.
My primary areas of interest are working with patients who suffer with emotional dysregulation, anxiety, chronic pain, or gastrointestinal disorders. You will learn to identify the circumstances that trigger your symptoms and you will learn the skills that will relieve those symptoms.
Dr. Steve Heymen has two offices in central North Carolina: one in Pittsboro at 224 East St Suite-F; and one in Cary at 201 Shannon Oaks Circle Suite-200. He can be reached at 919-548-6002.
Dr. Heymen established the Biofeedback Clinic in the Psychiatry Department at Cleveland Clinic Florida in 1989 and was the Director of Biofeedback Services at CCF in Ft. Lauderdale Florida for 10 years. In 1999 he was recruited to UNC at Chapel Hill to manage a 5-year NIH Biofeedback trial and has been the Director of the Biofeedback Services in the Department of Gastroenterology at UNC Hospital for 16 years. At UNC he has conducted research in the area of functional GI disorders and created a clinical Biofeedback program in the GI department. He has published 21 peer-reviewed articles and six book chapters on Biofeedback based on his research. Dr. Heymen has a Ph.D. in Biological Psychology from UNC as well as a Master's Degree in Clinical Psychology from Barry University in Miami, Florida.
Dr. Katie Allen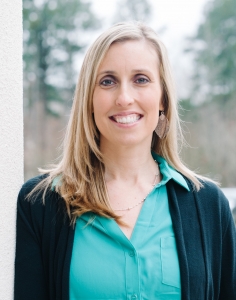 Dr. Katie Tart Allen is a Clinical Psychologist and the Director of Assessment at Greenleaf Psychological and Support Services, which is located in the same complex as Drossman Gastroenterology (Sutton Station).
Dr. Allen specializes in working with insomnia, stress management, anxiety, and depression. She also provides comprehensive psycho-educational assessments for both adults and children for Autism Spectrum Disorders, ADHD, emotional difficulties, and executive functioning and memory complaints.
Dr. Allen works to create a strong therapeutic relationship with her clients and brings warmth, acceptance, and respect to her practice. She employs cognitive-behavioral therapy to work collaboratively with clients with gastrointestinal disorders to find new ways of coping, allowing them to feel less overwhelmed and distressed by their symptoms. She also employs mindfulness training and relaxation techniques to help her clients increase physiological self-regulation and cultivate a sense of control over GI symptoms.
Research shows that sleep disturbances are a common complaint for those with gastrointestinal disorders. Dr. Allen is trained to provide Cognitive-Behavioral Therapy for Insomnia (CBT-I), an evidence-based method for treating insomnia and sleep difficulties. She can also utilize Dialectical Behavior Therapy, which provides clients with new skills to manage painful emotions and decrease conflict in relationships.  Dr. Allen is a Cogmed Working Memory Training coach for those wanting to improve their cognitive abilities.
Dr. Allen holds an undergraduate degree in psychology from North Carolina State University and a second major in dance from Meredith College.  She received her Masters and Doctorate degrees from the Georgia School of Professional Psychology in Atlanta. She completed her internship and post-doctoral fellowships at Emory University and received training at Georgia Tech and Oxford College counseling centers.
Dr. Allen's practice is Greenleaf Psychological & Support Services, 5850 Fayetteville Rd, (at Sutton Station), Suite 211, Durham, NC 27713. The practice administrator can be reached at 919-294-8981, or you can reach Dr. Allen through email at allen@turntogreenleaf.com.