As part of our comprehensive care program we are pleased to offer the services of four psychologists who Dr. Drossman may ask to participate in your care.  Dr. Heymen does anorectal motility studies and biofeedback and also does counseling. Dr. Burnett is a licensed clinical psychologist who does cognitive behavioral treatment, relaxation methods and hypnosis. Both Drs. Heyman and Burnett worked for many years at the University of North Carolina with Dr. Drossman in his Center and are now available as part of Drossman Gastroenterology. Dr. Katie Allen does CBT for patients with sleep disorders and GI disorders and works with patients to find better coping methods for chronic symptoms.  Dr. Catherine Boyce recently joined us and she is skilled CBT, hypnosis and health coaching.  She is also available to see patients by virtual appointment.
For further information please email us.
Dr. Katie Allen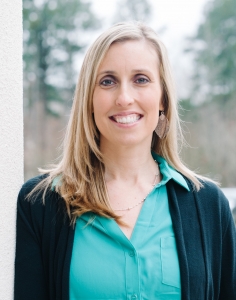 Dr. Katie Tart Allen is a Clinical Psychologist and the Owner of Spring Psychology, PLLC, a private practice in Cary, NC.
Dr. Allen specializes in working with insomnia, stress management, anxiety, and depression. She also holds a certification in Perinatal Mental Health through Postpartum Support International. She is licensed to practice psychology in North Carolina and Georgia and holds an E.Passport and Authority to Practice Interjurisdictional Telepsychology (APIT).
Dr. Allen works to create a strong therapeutic relationship with her clients and brings warmth, acceptance, and respect to her practice. She employs cognitive-behavioral therapy to work collaboratively with patients with gastrointestinal disorders to find new ways of coping, allowing them to feel less overwhelmed and distressed by their symptoms. She also employs mindfulness training and relaxation techniques to help her patients increase physiological self-regulation and cultivate a sense of control over GI symptoms.
Research shows that sleep disturbances are a common complaint for those with gastrointestinal disorders. Dr. Allen is trained to provide Cognitive-Behavioral Therapy for Insomnia (CBT-I), an evidence-based method for treating insomnia and sleep difficulties. She can also utilize Dialectical Behavior Therapy, which provides clients with new skills to manage painful emotions and decrease conflict in relationships.
Dr. Allen has over ten years of experience practicing psychology in various settings. She holds an undergraduate degree in psychology from North Carolina State University and a second major in dance from Meredith College.  She received her Masters and Doctorate degrees in clinical psychology from the Georgia School of Professional Psychology in Atlanta. She completed her predoctoral internship and post-doctoral fellowships at Emory University and received additional clinical training at Georgia Tech and Oxford College counseling centers.
Dr. Allen's practice is located at 1148 Executive Circle, Suite 6, Cary, NC 27511. She can be reached by email at allen@springpsychology.health or by phone at 404-480-0332.
---
Dr. Catherine Boyce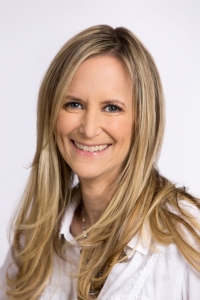 No one else really relates to what you've been going through and it's taken a toll on you physically and emotionally. For over 25 years, Dr. Boyce has helped women and others who have felt isolated, anxious, and overwhelmed in their lives to find more happiness, satisfaction, and self-acceptance. She specializes in working with people who are struggling with chronic pain and GI distress and is honored to collaborate with Dr. Drossman's patients as she helps them to heal their past and present hurts with Cognitive Behavioral Therapy and Clinical Hypnosis.
Therapy or counseling doesn't have to be scary or intimidating
Dr Boyce works hard to understand who you are and what your struggles have been.  With this knowledge, she will create a safe environment where you will feel more connected than ever because you will discover you aren't alone.  You will learn concrete techniques to relax and release the pain, as the body and the mind are intricately connected, and you will use these techniques to feel stronger, emotionally and physically. You will also learn to identify unhealthy thinking patterns and explore alternative ways of coping so that you can feel more in control of your health, life and choices.
Dr Boyce is accepting, healing, funny, and down to earth. In her practice, she will encourage you to look outside of yourself to see you are not helpless and to look within yourself to understand patterns of behavior and thinking that may be interfering in your life, relationships and choices.  With therapy and coaching you can become more aware and accepting of yourself and others. This self-acceptance will reduce stress and anxiety so that you can feel empowered to take on new challenges and create a more meaningful life for yourself that is not all about pain.
Cathierine Boyce, PhD is. the owner of Evanston Counseling, and has a doctorate degree in Clinical Social Work from the University of Chicago and a Masters in Social Work from Loyola University.  She is a member of the American Society of Clinical Hypnosis, the National Association of Social Workers, and is trained as both a therapist and health coach.
Dr Boyce sees clients across the country in her coaching practice.  Her practice is located in Evanston, Illinois and Chicago.  To book an initial free 15 minute consultation, contact her here.
---
Dr. Chuck Burnett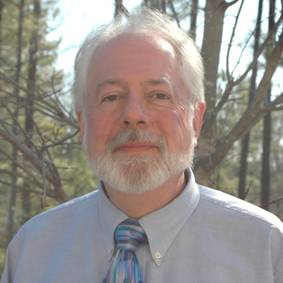 Dr. Chuck Burnett specializes in the treatment of individuals with chronic illnesses.  He is nationally known for his work with patients suffering from irritable bowel syndrome (IBS) and other gastrointestinal disorders. He uses a variety of evidence based strategies to assist people including the use of cognitive/behavioral therapy, pain management techniques, stress management, marital therapy, and hypnosis.
Dr. Burnett completed doctorates in Clinical Psychology and in Public Health at the University of North Carolina at Chapel Hill (UNC-CH).  He also completed a Master's degree in Pediatric Psychology at the University of Colorado at Denver.  His pre-doctoral training was in Health Psychology at Duke University Medical Center, and his post-doctoral training was in Behavioral Medicine and Psychophysiology at UNC-CH.
He was a Clinical Associate Professor of Medicine in the Division of Digestive Diseases at the UNC School of Medicine and also held adjunct appointments in the Departments of Psychiatry and Psychology.  He was the Director of Psychological Services for the UNC Center for Functional Gastrointestinal Disorders and Motility. Prior to establishing his private practice in Mebane he was associated with HRC Behavioral Health and Psychiatry in Chapel Hill.
Dr. Burnett's practice is Mebane Behavioral Health, 105 S Fourth St in Mebane, NC.  He can be reached at 919 563-2140 or through e-mail at drchuck@Drchuckburnett.com.
---
Dr. Steven J. Heymen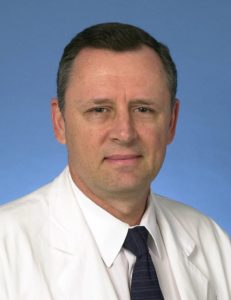 I am a Psychologist and a Senior Fellow of the Biofeedback Certification Institute of America and have provided Biofeedback and Cognitive Behavior Therapy to adults for more than 30 years. My goal is to help individuals develop skills to increase control over their own mental and physical health. I provide a combination of Cognitive Behavior Therapy (CBT), Dialectical Behavior Therapy (DBT) and Biofeedback Therapy to treat a broad range of psychological and physical challenges in an atmosphere that is friendly and efficient.
My primary areas of interest are working with patients who suffer with emotional dysregulation, anxiety, chronic pain, or gastrointestinal disorders. You will learn to identify the circumstances that trigger your symptoms and you will learn the skills that will relieve those symptoms.
Dr. Steve Heymen has two offices in central North Carolina: one in Pittsboro at 224 East St Suite-F; and one in Cary at 201 Shannon Oaks Circle Suite-200. He can be reached at 919-548-6002.
Dr. Heymen established the Biofeedback Clinic in the Psychiatry Department at Cleveland Clinic Florida in 1989 and was the Director of Biofeedback Services at CCF in Ft. Lauderdale Florida for 10 years. In 1999 he was recruited to UNC at Chapel Hill to manage a 5-year NIH Biofeedback trial and has been the Director of the Biofeedback Services in the Department of Gastroenterology at UNC Hospital for 16 years. At UNC he has conducted research in the area of functional GI disorders and created a clinical Biofeedback program in the GI department. He has published 21 peer-reviewed articles and six book chapters on Biofeedback based on his research. Dr. Heymen has a Ph.D. in Biological Psychology from UNC as well as a Master's Degree in Clinical Psychology from Barry University in Miami, Florida.